Skip to Main Content
It looks like you're using Internet Explorer 11 or older. This website works best with modern browsers such as the latest versions of Chrome, Firefox, Safari, and Edge. If you continue with this browser, you may see unexpected results.
Home Access
It's true, you can access most COM Library resources at home! COM Library's catalog, and the thousands of eBooks and articles in our databases can all be accessed off campus. Just login with your COM account for off campus access.
Focus on Barak Obama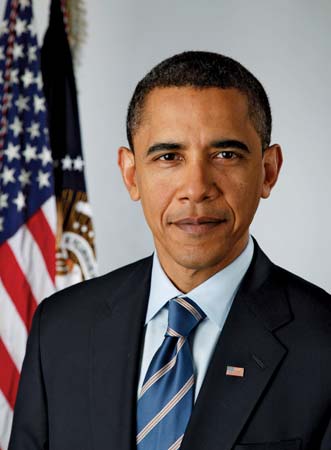 Born Aug. 4, 1961, Honolulu, Hawaii, U.S. 44th president of the U.S. (2009–17). Obama graduated from Columbia University (1983) and Harvard Law School (1991), where he was the first African American to serve as president of the Harvard Law Review. He moved to Chicago, where he served as a community organizer and lectured in constitutional law at the University of Chicago before he was elected (1996) to the Illinois Senate as a member of the Democratic Party. In 2004 he was elected to the U.S. Senate and quickly became a major national political figure. In 2008 Obama won an upset victory over former U.S. first lady Hillary Clinton to become the Democratic presidential nominee.
He easily defeated Republican candidate John McCain and became the first African American president. He then sought to lead the country out of its deepest economic recession since the Great Depression. In 2009 he was awarded the Nobel Peace Prize "for his extraordinary efforts to strengthen international diplomacy and cooperation between peoples." In March 2009 Obama signed into law the sweeping health care reform that he had championed, the Patient Protection and Affordable Care Act. In 2012 he defeated Republican challenger Mitt Romney to win a second term. In 2014 Obama announced the normalization of relations between the United States and Cuba, and in 2016 he became the first sitting U.S. president to visit Cuba in more than 80 years.
African & African American Guides