These tips can help you format your paper correctly. Your instructor may have specific preferences, so be sure to check..
Margins
Page margins should be set 1 inch on top, bottom, left and right.
Recommended Fonts
A variety of fonts are permitted in APA Style papers. Font options include the following:
sans serif fonts such as 11-point Calibri, 11-point Arial, or 10-point Lucida Sans Unicode
serif fonts such as 12-point Times New Roman, 11-point Georgia, or normal (10-point) Computer Modern (the default font for LaTeX)
~ APA Font
Spacing
Your paper should be double-spaced on standard white paper.
Title page
The first page should include the following, centered and double spaced.
Paper title
Your name
Affiliation
Course name and number
Instructor's name
Date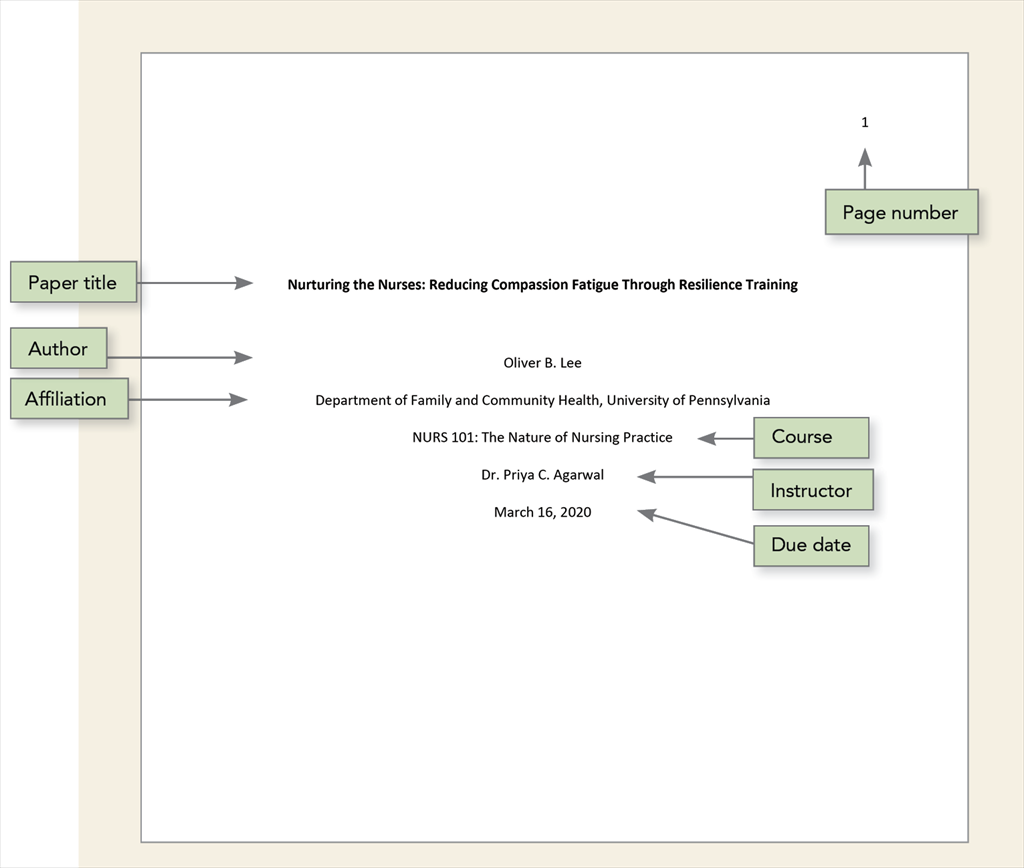 References
A list of all sources cited in the paper must be included at the end of the paper.
The title of this list is "References" and must begin on a separate page after the last page of text. This heading should be centered on the page.
Format citations with a hanging indent, double-spaced and with no extra lines between entries.
Citations should be listed alphabetically by the authors' last name. If there is more than one work by the same author, arrange them in order of publication date, from oldest to most recent.
If no author is given, start with the title of the source. Article titles and book titles capitalize only the first word of the title.